Introduction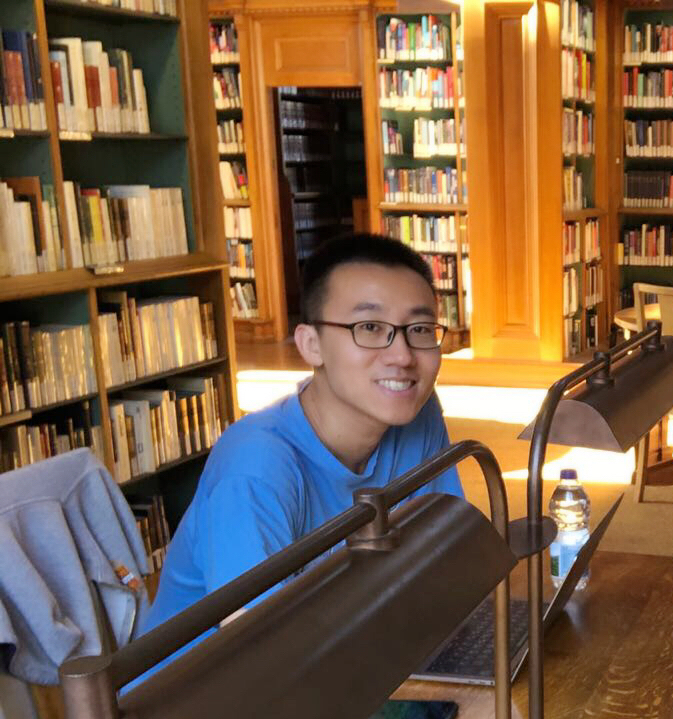 I am a theoretical linguist currently working as a "Hundred Talents Program" researcher at Zhejiang University (Hangzhou, China). Before taking up my current position (May 2020), I studied at the University of Cambridge (Gonville & Caius College), from where I received my PhD degree in Linguistics (Oct. 2019). Before Cambridge, I had studied at Beijing Foreign Studies University (majoring in Hungarian). I am curious about all aspects of human language and am particularly fascinated by its syntactic module. I mainly work within the theoretical framework of Noam Chomsky's transformational generative grammar but am open-minded about other frameworks too. I enjoy learning new perspectives and am always happy to observe how different theories converge. I also actively explore interdisciplinary directions in my research and endeavor to seek common ground across paradigms.
Research
My main research area is syntax (and its interfaces with morphology/semantics). I do both synchronic and diachronic research and am particularly interested in understudied Chinese varieties, many of which are also endangered. I have worked on the following Chinese varieties either directly or indirectly (e.g., via supervising student projects):
Mandarin: Standard Mandarin, Dongying Mandarin, Sichuan/Chongqing Mandarin
Wu: Wenzhou Wu, Xinchang Wu
Jin: Gaoping Jin
Hakka: Heyuan Hakka
Beyond Chinese, I am interested in detailed crosslinguistic comparison in general. Languages I have previously worked on include English, German, Hungarian, Japanese, etc. Below are some specific phenomena I have investigated:
Complex/compound words
Aspects and event structure
Semifunctional/semilexical vocabulary items
Sentence-final particles
Aside from empirical studies, my research also involves a highly conceptual and metatheoretical aspect. Below are some of the more abstract issues I have worked on:
Foundations of syntactic categories
Theory of linguistic features
Category theory and its application in linguistics
Overall, my academic enthusiasm lies in formally rigorous and logically consistent analysis of human language. Outside of my main research domains, I also like thinking about the following language-related topics:
Internet language (e.g., emojis, neologisms)
Writing systems (especially Chinese characters)
Linguistically aided language learning
Projects
In progress
Degree works
Selected publications
Working papers | journal | edited volume | conference | departmental | general audience
Working papers
In prep. An overview of categorical linguistics (for linguists).
2022. On Hilbert's epsilon operator in Form Sequence [manuscript (v2, Feb. 2022)]
Journal
Edited volume
Conference
2023 (with Chenghao Hu). Result marker vs. result highlighter: on the internal syntax of Chinese resultative compounds. Talk at the "Resultatives: new approaches and renewed perspectives" workshop. Singapore, Mar. 20–22. [slides]
2022. Weakening cartography: on the formal foundation of functional hierarchies. Poster at the 24th Seoul International Conference on Generative Grammar (SICOGG24). Online, Aug. 12–14. [e-poster, paper (preprint), paper (official)]
2022. A formal linguistic approach to affective emojis in CMC. Talk at the Seoul International Conference on Linguistics (SICOL2022). Online, Aug. 11–12. [slides]
2022. Category theory in theoretical linguistics: A monadic semantics for root syntax. Poster at the 5th International Conference on Applied Category Theory (ACT2022). Online, Jul. 18–22. [e-poster, abstract]
2022. The logic of words: A monadic decomposition of lexical meaning. Talk at the Australasian Association for Logic Annual Conference (AAL2022). Online, Jun. 22–24. [slides]
2022. Sentence-final particle vs. sentence-final emoji: The syntax-pragmatics interface in the era of CMC. Talk at Grapholinguistics in the 21st Century (grafematik2022). Online, Jun. 8–10. [video, slides, paper, extended version]
2021. On the semantics of root syntax: Challenges and directions. Talk at the 18th Logic and Engineering of Natural Language Semantics workshop (LENLS18). Online, Nov. 13–15. [video, slides, paper]
2021. A typology of semilexicality and the locus of grammatical variation. Talk at the 9th International Conference on Formal Linguistics (ICFL9). Online, Nov. 5–7. [video, slides]
2021 (with Ke Javena Wu). Ways of telicization in resultative compounds. Talk at the 23rd Seoul International Conference on Generative Grammar (SICOGG23). Online, Aug. 13–15. [video, paper, extended paper]
2021 (with Li Nguyen). Noncanonical pronominal items in Vietnamese and Chinese: Imposters or true pronouns? Talk at the 30th Southeast Asian Linguistics Society (SEALS30) Conference. Online, Jun. 1. [video, paper]
2020. Grammatical types that cannot be: A category-theoretic theorem for Chomsky-school generative syntax. Poster at the Applied Category Theory (ACT) conference. Online, Jul. 6–10. [e-poster, extended abstract]
2017. Revisiting non-inverting particle verbs in Hungarian. Talk at International Conference on the Structure of Hungarian (ICSH) 13. Budapest, Jun. 29–30. [slides]
2017. There is no root-root merger: Revisiting Chinese non-endocentric compounds. Talk at Roots V Workshop. London, Jun. 17–18. [slides, manuscript]
2017. Revisiting Chinese P: Is it a necessary category? Speed talk at Morphosyntactic Variation in Adpositions Workshop. Cambridge, May 8–9. [slides]
2017. Emergent [V] flavors and minimized flexibility of lexical categories. Talk at Cambridge Comparative Syntax (CamCoS) 6. Cambridge, May 4–6. [slides]
2016. Blocked particle verb movement in German and Hungarian: A unified analysis. Talk at Linguistics Association of Great Britain (LAGB) Annual Meeting. York, Sep. 6–9. [slides]
2016. Revisiting Chinese potential constructions: Cross-dialectal variation. Talk at 11th Newcastle Postgraduate Conference in Linguistics. Newcastle, Mar. 18. [slides]
Departmental
2022. Sentence-final particle vs. sentence-final emoji: The syntax-pragmatics interface in the era of CMC (extended version of the grafematik talk). Cambridge SyntaxLab, Jun. 28. [slides]
2020. Complex verb mobility in Germanic languages: Variation and parameterization. Zhejiang University, Jun. 19. [slides]
2019. Adjunction in minimalism: Ideas and ideals. Zhejiang University, Nov. 11. [slides]
2019. Towards a nontrivial notion of granularity in generative syntax. Zhejiang University, Nov. 11. [slides]
2019. Granularity in generative syntax and why it matters. Cambridge SyntaxLab, Oct. 15. [slides]
2019. More than abstract nonsense: A Category-theoretic sketch of the syntactic category system. Cambridge SyntaxLab, Jan. 29. [slides]
2018. Root-supported categories and their morphosyntactic characteristics. Cambridge SyntaxLab, May 1. [handout for Part I][slides for Part II]
2017. The flexibility of categorial features: Types and consequences. Cambridge SyntaxLab, Feb. 7. [slides]
General audience
2023. Response to Notes and queries "What languages do native speakers of Mandarin and Arabic find the hardest to learn?" The Guardian. Jul. 9.
2017. From bedtime to spacetime : The hidden language behind compound words. Talk at the Gonville & Caius Graduate Research Symposium. Oct. 22.
2017. Universal Grammar and where to find it. Gonville & Caius MCR/SCR talk. May 30.
2016. Event and its aspects: How do different languages talk about events with their verbs? Talk at the Cambridge Festival of Ideas (Linguistics Day). Oct. 22.
Miscellany
blog | multimedia | reading groups | hobbies
Blog
I run my own blog named I-Yuwen and like posting articles about language and linguistics (especially in relation to Chinese) on it when I have time. I sometimes post stuff about mathematics too, mainly about category theory. Below is a selection of my posts:
Multimedia
I have a YouTube channel and occasionally upload original videos to it about my professional or personal studies. All my videos and related materials are freely available, but if you want to buy me a coffee (either in person or online) I will happily accept it too. ;-)
Most watched:
Active series:
In the past, I have contributed to the creation of a short film on the multimodal nature of human language:
2016 (with Craig Pearson and Toby Smith). Talk with Your Hands: Communicating across the Sensory Spectrum. Short film made for the Cambridge Festival of Ideas.
Reading groups
I have been contributing to the formation of a theoretical linguistics community at ZJU. Among others, I have initiated a cluster of reading groups (collectively named Tsing Ho Ling after the café where we usually meet) for graduate and advanced undergraduate students. We currently have three subgroups: two for formal syntax (respectively for beginners and more advanced students) and one for formal semantics (for beginners). These groups are mainly meant to help local students get familiar with formal (especially generative) linguistics, but we also welcome remote participants. All our meetings are hybrid. For more information, visit our website.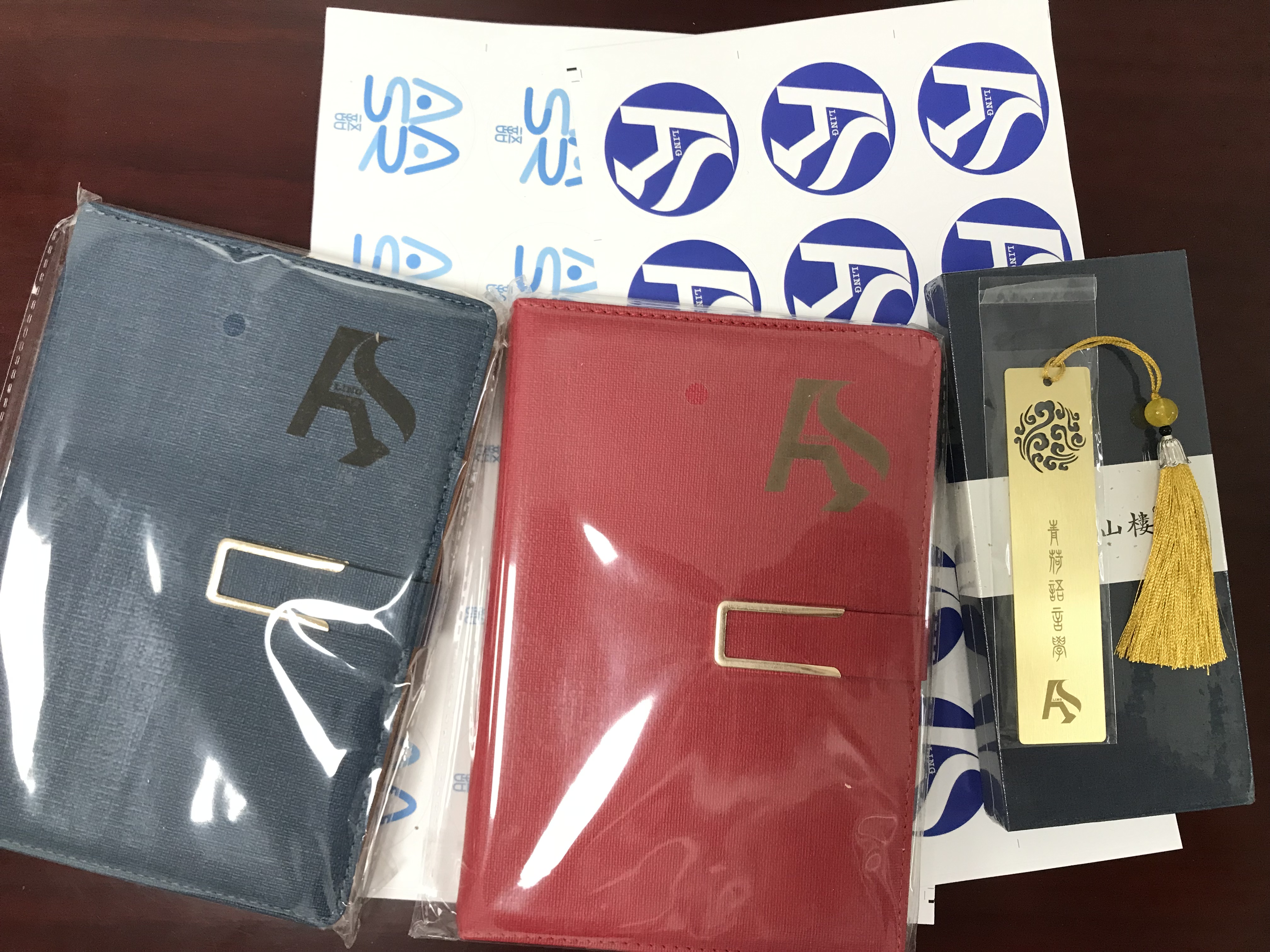 Hobbies
When I'm not doing linguistics, I like watching movies or TV series, listening to podcasts, drinking tea or coffee, and occasionally traveling away (which has been very occasional in the last three years due to COVID-19). Sometimes I also like taking random photos of interesting things I see. In the future, I would like to try some new pastimes like iPad painting.
What job would I be doing if I were not a linguistician? :-)